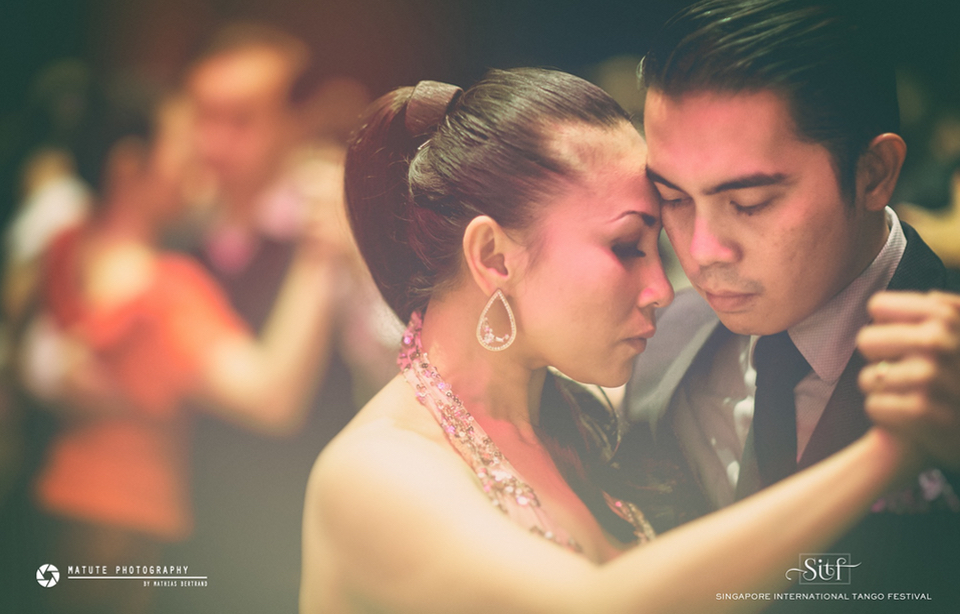 Amelia Rambe & Ferrol Matthew
Amelia Rambe & Ferrol Matthew are couple from jakarta and they are founder of Java Tango. Amelia & Matthew have been dancing together since May 2013, and have always danced in an elegant, energetic and passionate way. They are Top 5 in Mundial Tango Pista 2015 and they are Subcampeones( runner up ) for Metropolitan catagory MILONGUEROS DEL MUNDO 2015 in Buenos aires and Subcampeones for the Asian Championship 2015 in Japan.
They have performed in prestigious milongas in Buenos aires such as La Baldosa, Malena Sunderland Milonga, Salon Canning, Confiteria Ideal and milonga "25" in villa urquiza, also they performance in El Cxuce 2017 Producer by Vanessa Villalba & Facundo Pinero in Buenos Aires.
They have performed in Tango Festival in Seoul, Moscow, Porto, New Zealand,Tokyo,Taipe, Singapore, Shanghai, Bangkok, Malaysia, Bali and Tango On Air 2018 Shanghai Producer by Sebastian Arce & Mariana Montes.
They also Teaching in New Zeland Tango Festival 2016-2018, Bangkok Tango Fiesta Festival 2017, Shanghai 2017- 2018, Wuhan ( China ) 2018, Kotakinabalu Malaysia 2018
Tango weekend in Rusia 2016,
and Regulary in Singapore.
Also They are teaching regulary in Their school Java Tango and organise Milonga, Practica and Practilonga in Jakarta.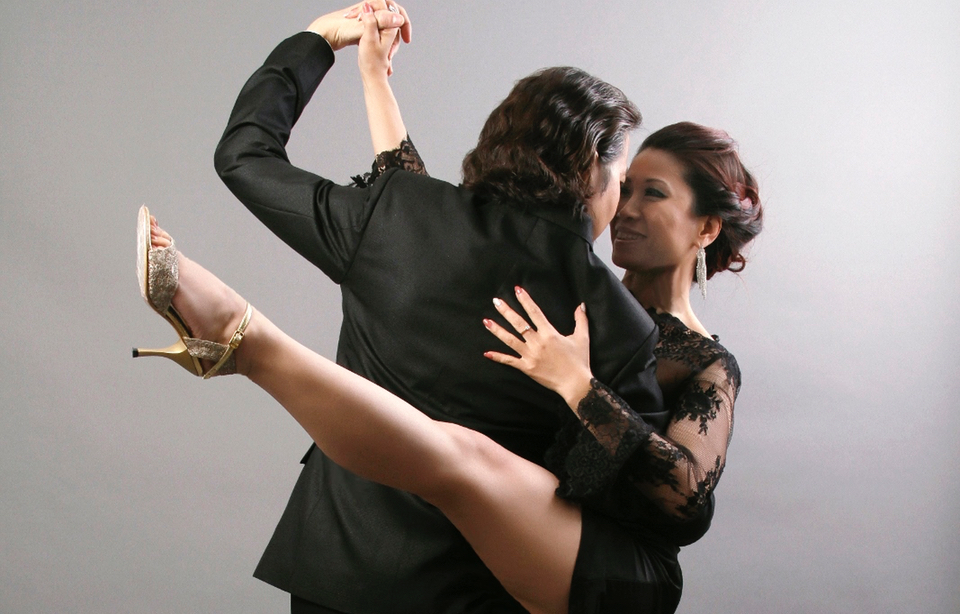 Raymond Chu and Lily Cheng 
have won as Champions in both Asia Championship and China Championship in 2011 and 2014 respectively. They have represented Asia and China to participate in the World Championship in Buenos Aires and were Finalists in both years, in one of which they ranked top 4 in the semi-final among over 400 professional couples from all over the world. They are an inspirational reference for the new generations of dancers and performers, widely recognized for their elegance and essence of tango in their dance.  
Raymond and Lily have started dancing Argentine tango since 2003, their teachers are well-respected tango masters in Buenos Aires when they go to Buenos Aires nearly every year. They have started teaching and founded OTROTango in 2006. Over the years, Lily and Raymond have provided exceptional training to hundreds of argentine tango students and international tangueros, their students have won 2nd place and 3rd place in China Championship. They have travelled around the world to teach workshops and perform in Seoul, Taipei, Sydney, Tokyo, Shanghai, Bali, Singapore, Beijing, Brunei and Istanbul etc. They have also been invited to perform in some of the prestigious milongas, such as Salon Canning, Sunderland and La Baldosa in the mecca of tango, Buenos Aires. Their choreography works were also widely recognized, and they were invited to make choreographies for some of the top dancers in Asia.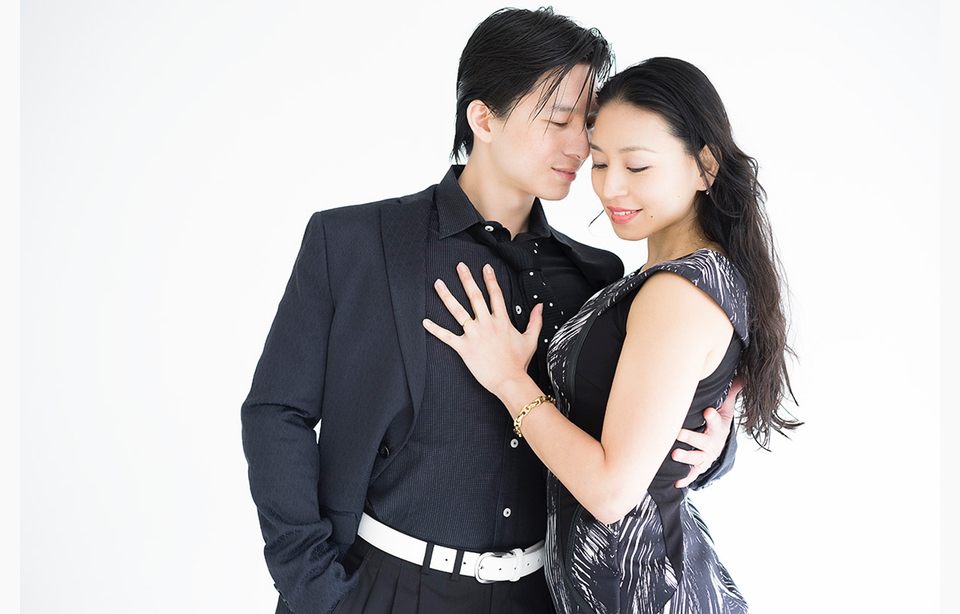 Tzu-Han & Kyoko
are an Argentine Tango couple.  They teach and perform in Tokyo, and co-host one of the most well-attended milongas in the city.  They were invited as one of the teachers of the 2nd Elba World Tango Festival in 2015, and have given lessons/performances in Italy, Russia, Taiwan, and Bali.  While they enjoy dabbling in tango choreography occasionally, their original and main love is the improvised tango of the dance floor.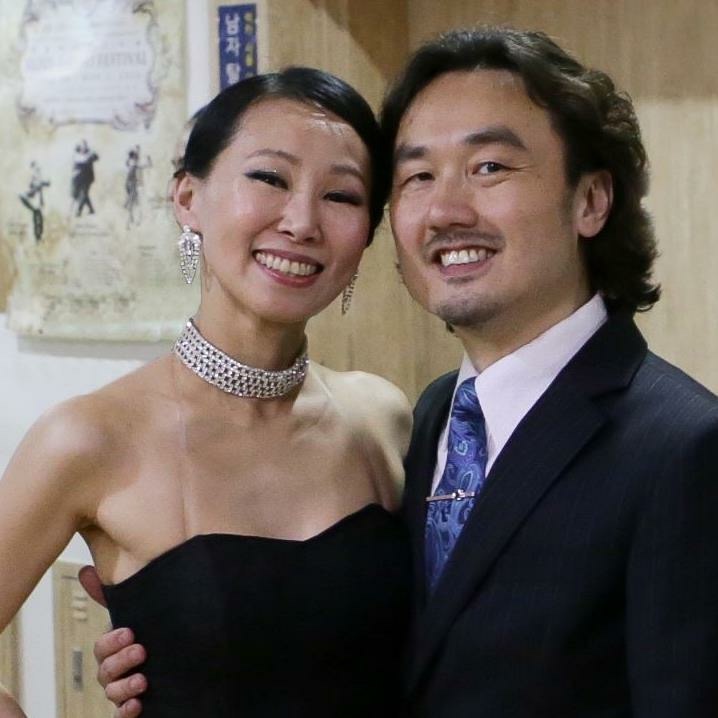 Florencia studied ballet in college. She was a professional performer in musicals for 8 years. She joined the 2004 World Tango Championship in Buenos Aires and won second prize in the stage section.  She was a judge of the Asian Tango Championship in Japan in 2009 and 2010.
Leonel is originally from Hong Kong and speaks fluent Chinese. He lived in the US and won first prize at the 2002 USA Tango Championship. They have been invited to teach and perform in many cities in Korea and abroad, including Busan, Beijing, Shanghai, Chengdu, Hong Kong, Taipei, Fukuoka, Singapore, Sydney, and Los Angeles. They are pioneers of the Seoul tango community, having started teaching tango there since 2005. They founded their own tango studio El Bulin in 2009. They have brought many foreign dancers to Korea by organizing the annual Seoul Tango Festival for the past 10 years.