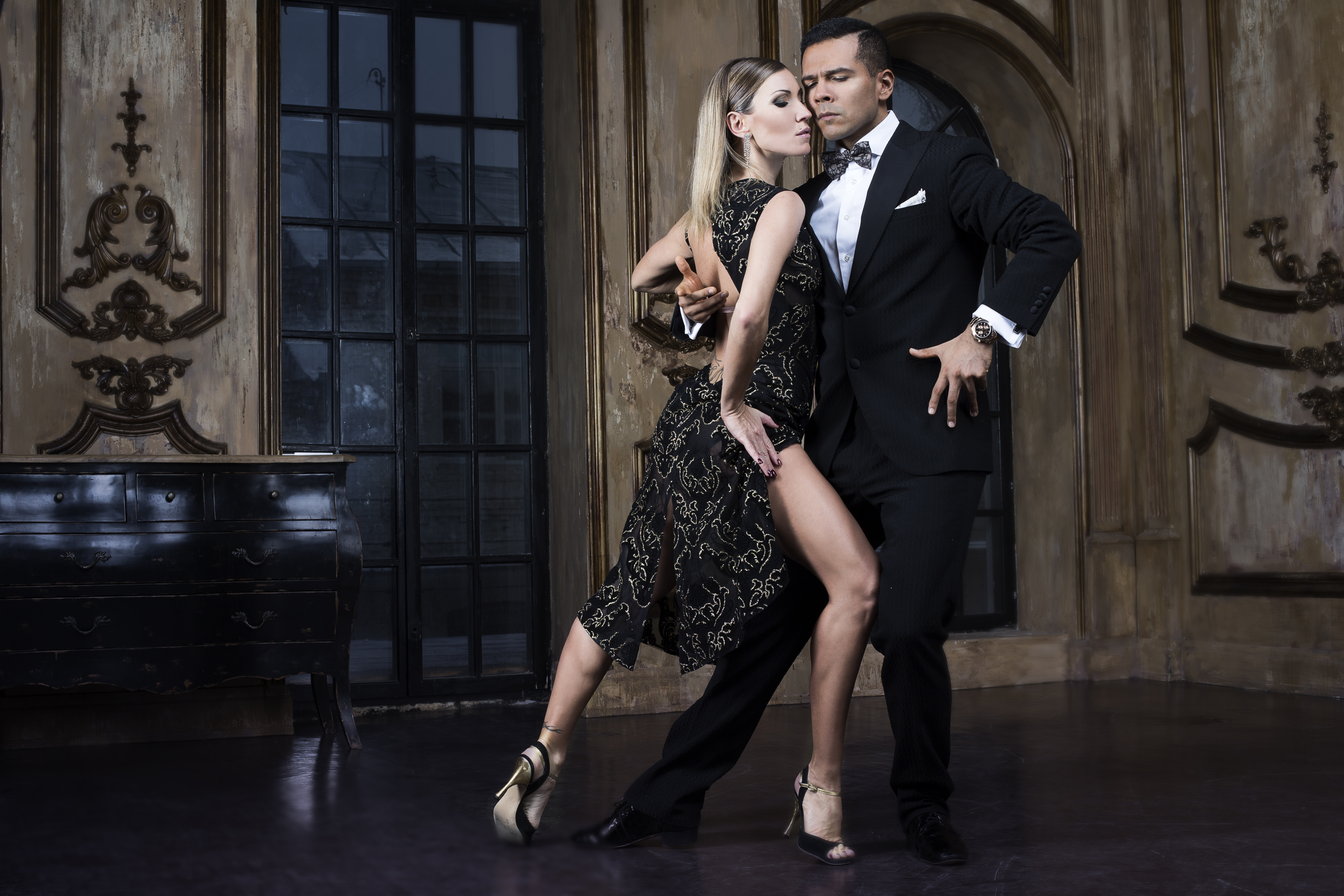 SEBASTIAN ARCE & MARIANA MONTES
Sebastian Arce and Mariana Montes have done a lot for promoting tango overseas by their love and commitment to teaching, organizing tango events, and dancing. Their work has taken them to visit since '99 over 140 cities, 35 countries, and counting.
As teachers, Sebastian and Mariana are among the most required, participating yearly in nearly 40 big scale events in Europe, Asia, North America, and Latin America.
They have produced 13 great scale tango events in France and USA (mephisto tango summer festival 2002-2006; Revirado Tango France 2002-2003; C.I.T.P. 2006-2007, Neotango Fest USA 2005-2006, Antipanico USA 2005-2006), and concerts with tango orchestras such as Fernandez Fierro, Orquesta tipica Imperial, Hyperion Orchestra, La Chicana; and electronic tango orchestras such as Bajofondo Tango Club, Gustavo Santaolalla, Tanghetto, Electrocutango and many others.
Choreographers of the show 'Piazzolleando'presented in Italy, Belgium, and England. They are co-directors of the show 'Exodo Tangueando' alongside with Chicho Frumboli. And nowadays prepearing their new show 'Ensayando' with 5 couples and a tango orchestra.
Sebastian Arce and Mariana Montes have kept their pedagogical activities around the world non-stop since 1999. Their names are easily found on the top of the casting of the most renown yearly international tango events, such as Mantova Tango Festival (IT), Amsterdam Tango Festival Tangomagia (NL), Torino Tango Festival (IT), Tango Revolution (IT), 59 degrees Tango Festival (SW), and many others, and last but not least, the biggest tango reunion of them all the C.I.T.A. (International Tango Congress inArgentina).
In February 2009, Sebastian has been named 'ACADEMICO HONORARIO ITINERANTE' by the National Academy of Tango in Buenos Aires.
From their gathered experiences, Sebastian and Mariana have developed their own teaching methodology (T.M.E = TANGO MULTIPLE STYLES) based on the harmony between conscious and unconscious body control applied to movement/non movement, and changing in tango philosophy a the vision of style, a vision detached from the singularity of style. Their methodology also focuses on awakening senses before applying them to the dance (understanding of relationship stimuli ? answer, physical and theoretical/sensorial and auditive), and have as a final goal the self expression, the research of your own dance from the needs created by the student's own tango path, paying much attention to the non-movement, the introspection of the dance, the contemplation.
In 2011 Sebastian and Mariana have launched the VERY FIRST ONLINE TANGO SCHOOL: Tango Meet!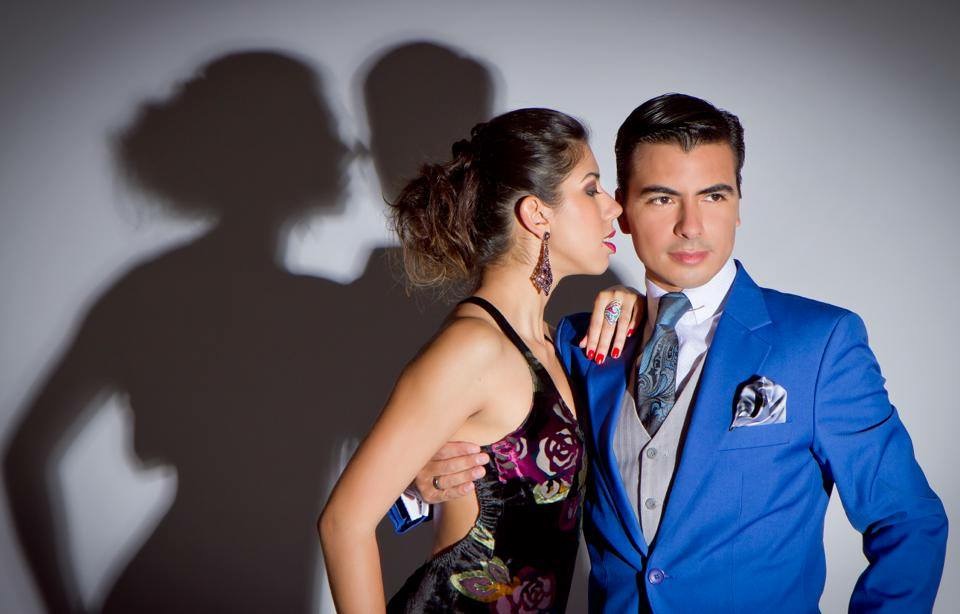 SEBASTIAN ACHAVAL & ROXANA SUAREZ
"Their dance is born of the dance floor. If the wood is the parent, their feet are the child."
Tango dancers everywhere define Sebastian and Roxana as dance-floor dancers due to their profound connection to the dance floor, exquisite musicality, emotional depth and technique, which keeps them rooted to the floor. Their recognition and acknowledgement of the dance floor's humble yet powerful role in blossoming each and every dance and in their dances.
Between themselves, Roxana and Sebastian have come to develop a dance style that remains close to the heart and person, combining a close embrace that is both warm and snug, refined technique and subtle sensuality. Roxana's and Sebastian's dance is identifiable by their tango walk, which is infused with a lilting elegance and beauty, which adds depth to something as simple as a musical performance.
Roxana's and Sebastian's tango is highly representative of the very tango that fills the dance floors in the many milongas scattered all over Argentina, Buenos Aires, in which feeling is the predominant dimension that is highly-valued by tango dancers world-wide.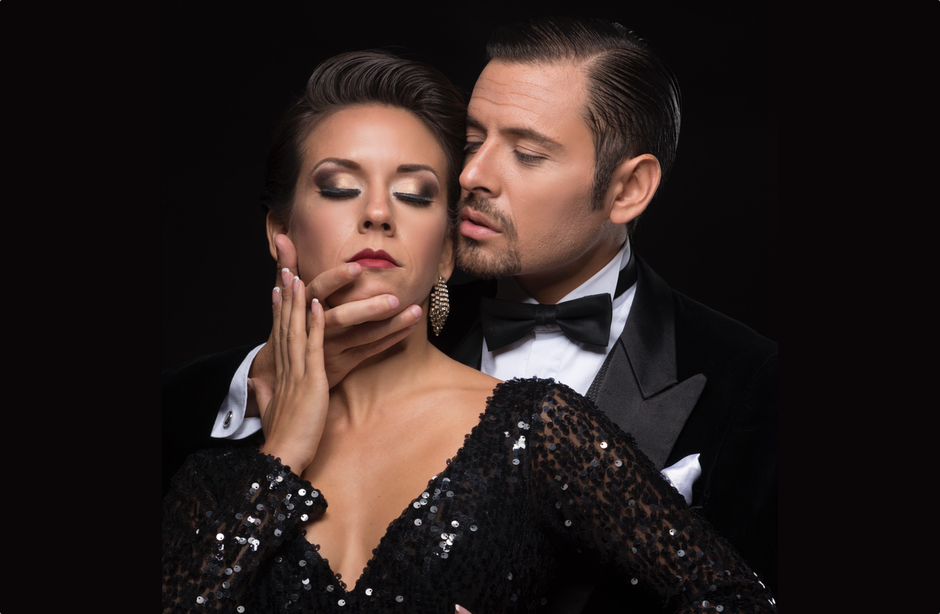 Neri Piliu & Yanina Quinones
Internationally renowned artists, Neri and Yanina are two young Argentine artists who have many experiences in the tango world and sees them constantly protagonists of festivals, tours and seminars of Tango around the world. Have studied for many years with Carlos Perez y Rosa Forte and Vanessa Villalba y David Leguizamon, dancers and directors of famous company "Forever Tango".
In 2006 and 2007 they won the pre-mundial escenario tango and tango salon and in 2008 won their second place in the mundial of Buenos Aires! They held classes in the famous school of "Carlos Copello" in Buenos Aires and in the "School of Argentine tango" and have worked with some of the most famous Argentine tango orchestras including "Color Tango" and "Los Reyes" D'Arienzo.
Were part of the "Company of the nation Argentina" and were part of the "Society of Tango" by Natalia Hills and the company "Tango por dos" Miguel Anguel Zotto. In 2012 formed his own company "Tango Rouge Company" which produced the show Noches de Buenos Aires who is enjoying international success with which tread some of the most important opera houses in Italy and the world.
Gioia Abballe & Simone Facchini
They have been dancing together professionally for 20 years, despite being very young and have been teaching since over 10 years.

They won 1st place in the European Champions 2013 and achieved the final place in the Mundial numerous times, recently they obtained 4th and 6th place in the World championship in Buenos Aires.

They are also teaching and as guests couple in many Festivals in Italy and in the rest of the world like: Italy, France, Germany, Greece, Argentina, Russia. They have been part of the most prestigious Argentinian tango companies like:
"Tango x2" of Miguel Angel Zotto, "Tango Seduccion" of Gustavo Russo and "Tango Rouge Company" of Neri Piliu and Yanina Quinones.

Awards:
European Champions of Tango Escenario (2013)
Vice champions European Tango Salón (2013)
Finalists of World championship in Buenos Aires (2013).

Print SITF Programme