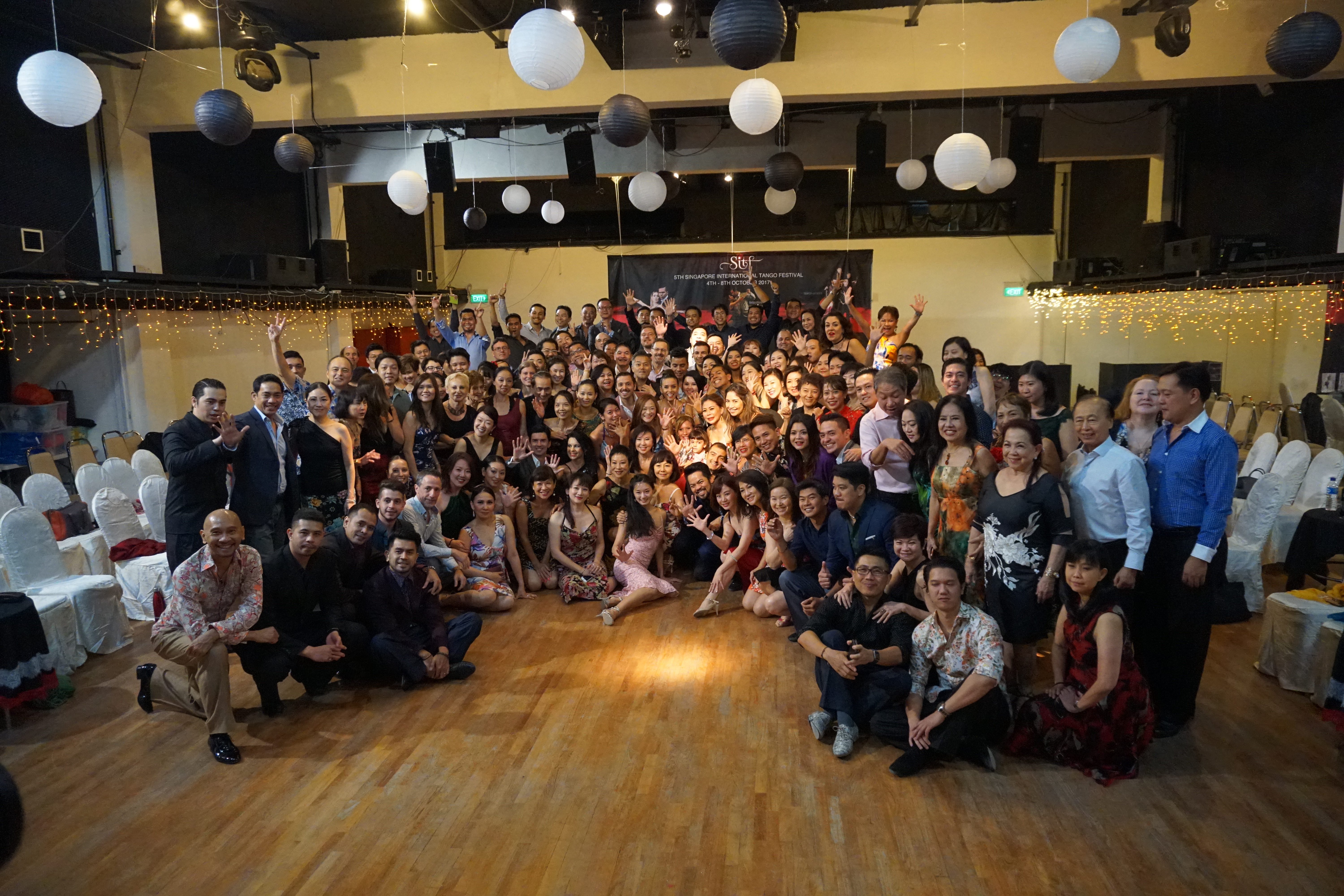 What a phenomenon 5th edition of SITF 2017 "Singapore International Tango Festival" 4-8th October!!!!
We had a wonderful wrap up at the farewell Milonga, it was a blast!  Thanks to all the participants in SITF, the festival wouldn't be such success with you!
Special Thanks :
Thanks to all the Maestros for your dedication and passion, sharing tango with us tirelessly past 5 days!
Sebastian Arce & Mariana Montes
Sebastián Achaval & Roxana Suarez
Neri Piliu & Yanina Quiñones
Gioia Abballe & Simone Facchini, our special couple
Guest of honor : Mr & Mrs Federico Barttfeld
Argentina Embassy of Singapore
The DJs : Dahai Zhang, Anthony Miller, Julián Bai He, Jenny Wong, Benjamin Lee
Orchestra : Tango En Vivo
Our international guests dancers/organizers : Agnes Tang & Derrick Lee, Amelia Rambe & Ferrol Matthew , Sergiy Podbolotnyy, Anna Chin, Kyoko Tzu-han Wakao Hsu, Maria Casán Pablo Ávila
Thanks for all the sponsors!
Argentina Embassy of Singapore, Trapiche, Danone, Pamper, Sientome, chique, Sissyydaisy, Mosiac dance studio, Arce Academia, Los Suenos Tango.
Our official photographer : Ashish Diwan
Thanks to all our volunteers : Elisha, Jon , Samantha , Min, John, Kan Gesi, Jianhua & Jasmine Giron
Last but not least, all dancers from around the world / Singapore who participated in this 5th Edition, thank you for returning again (new and old faces) for your support and believing in us, we hope you enjoyed and benefited much from the wonderful teachers and spectacular performances! Thank you once again!
Only in Uniquely Singapore!! : "Singapore International Tango Festival"
See you next year - 3-7th October 2017!
In tango, we trust, warm embrace from:
Gen & Lily
SITF / Los Suenos Tango
SITF is known for its most well-organised Tango Festival in Asia!   organised by Los Sueños (Gen & Lily). Held in Singapore every October, SITF hosts some of Tango's biggest names and welcomes hundreds of participants from all over the world.
Sebastian Arce& Mariana Montes
Sebastian Arce and Mariana Montes have done a lot for promoting tango overseas by their love and commitment to teaching, organizing tango events, and dancing. Their work has taken them to visit since '99 over 140 cities, 35 countries, and counting.
As teachers, Sebastian and Mariana are among the most required, participating yearly in nearly 40 big scale events in Europe, Asia, North America, and Latin America.
They have produced 13 great scale tango events in France and USA (mephisto tango summer festival 2002-2006; Revirado Tango France 2002-2003; C.I.T.P. 2006-2007, Neotango Fest USA 2005-2006, Antipanico USA 2005-2006), and concerts with tango orchestras such as Fernandez Fierro, Orquesta tipica Imperial, Hyperion Orchestra, La Chicana; and electronic tango orchestras such as Bajofondo Tango Club, Gustavo Santaolalla, Tanghetto, Electrocutango and many others. read more...<
FACUNDO PIÑERO& VANESA VILLALBA
FACUNDO PIÑERO - he worked in Casas de Tango as Madero Tango, Taconeando, Complejo Tango, Barracas Tango, Tango Red and Chiquin. He began to travel the world at 17 years, companies such as: Latin Dance, Tango Odyssey, Tango Emotion, Mora Godoy, Tanguera and Forever Tango.
VANESA VILLALBA - she worked in Casas de Tango as: La Ventana, Piazzolla Tango, Homero Manzi and Boca Tango. She was champion of tango Baradero 2002 and later worked on the jury panel. She traveled the world for 4 years with the company Forever Tango as a dancer and also assistant choreographer.
Vanesa Villalba and Facundo Piñero - they have participated in the festival of Buenos Aires tango with their work DESENCUENTRO. Jurors were World Tango in different regions. They also participate in numerous festivals as teachers and choreographers in different countries, such as Italy, Greece, Korea, USA and Japan, Turkey, Russia. read more...<
Jonathan Saavedra & Clarisa Aragon
We are part of a new generation of young dancers who are dedicated to the art of Tango. We both seek the same objective: to live tango; make it our lifestyle; to feel it; and to share everything which vibrates in our classes and performances. Our humble beginnings as a professional dance couple began in our native Cordoba, whose people have supported us unconditionally throughout our careers. This is how our project together began. How our impossible dream became a reality when we became the 2015 World Champions . Today, we find ourselves traveling around the world, leaving our mark at the most famous tango festivals and dance academies. We are certain that this is only the beginning of our wonderful career as professionals. read more...
Tango en Vivo
Orchestra "Tango en Vivo" - is a close-knit team of professional, charismatic musicians created talented bandoneonist Ivan Talanin. The orchestra will be happy to see you as their fans! We create art for the audience favorite!
All team members have completed the best musical educational institutions of Russia. Their way of success on a musical Olympus started since childhood, and now each member their outstanding achievements in the music industry. Deciding not to dwell on the band reached the heights rallied together to create a unique, own tango orchestra project with musical instruments such as the bandoneon, violin, piano and double bass.
Birthday "Tango en Vivo" - December 20, 2015. On this memorable day with a very successful concert-presentation of the quartet. Less than a year the orchestra was able to establish itself brilliantly favorite public, to release the first album and conquer the home of tango - solar Argentina!
The album, titled "El Classico", and a trip to Buenos Aires in the biggest, most famous, International Tango Festival "Tango BA Festival y Mundial" at the personal invitation of the organizers fell to August 2016.
read more...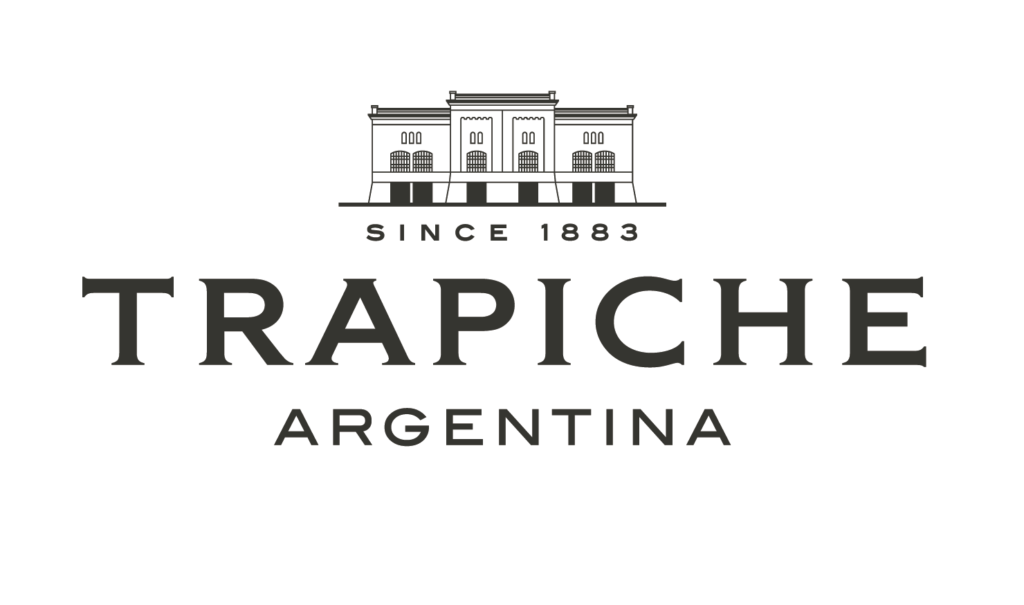 Trapiche Vineyards Malbec 
A rich, red-colored wine with violet hues, reminiscent of plums and cherries. Round in the mouth with a touch of truffle and vanilla.
VARIETY - 100% Malbec
VINEYARDS - Selected vineyards in the high area of the Mendoza River and in the east region of the province of Mendoza.
FOOD PAIRINGS - The ideal wine for grilled meat. It also pairs well with pasta, mild to spicy cuisine and semi-hard cheeses such as Gouda, Edam, or Gruyère. 
Trapiche Vineyards Sauvignon Blanc 
 Brilliant, clear yellow color with lemon-green hues. Fresh aromas of grapefruit and asparagus. Dry taste and pleasant acidity.
VARIETY - 100% Sauvignon Blanc 
VINEYARDS - Selected vineyards in the high area of the Mendoza River and in the east region of the province of Mendoza. 
FOOD PAIRINGS - Ideal as an aperitif. Combines beautifully with smoked or sauced fish, cheeses, and vegetables. It also pairs well with gratins and white meats. 
Watch our video from 3rd SITF!
ENQUIRIES? EMAIL US AT
Please only use this email address for you queries.
This helps us consolidate your queries and respond quickly.
Thank you!

Print SITF Programme